Bethesda Terrace and Manhattan Bridge
Two images in evaluating my NY visit.
The first shows Bethesda Terrace, a pedestrian underpass in Central Park, which is designed very beautifully with tile, stucco and sculptures. A wonderful place to also give street artists display their art at the best.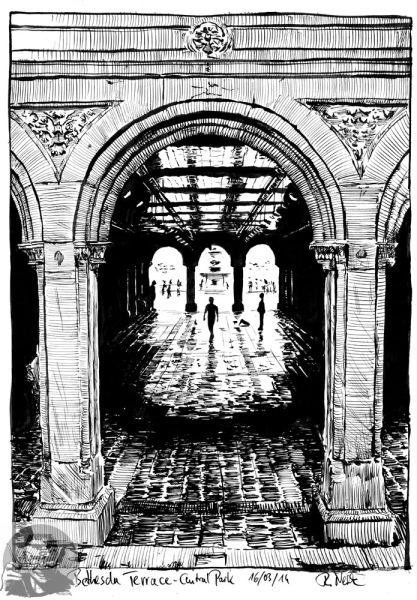 And the second picture is my first on the wonderful Bristol carton in the size 70x50cm. It shows the Manhattan Bridge – as seen from the almost parallel Brooklyn Bridge.