Potsdam and calendar
This month, private matters predominated. Therefore I only created one picture, but that was a real chunk, with a new technique, the stipling (you could say dotting).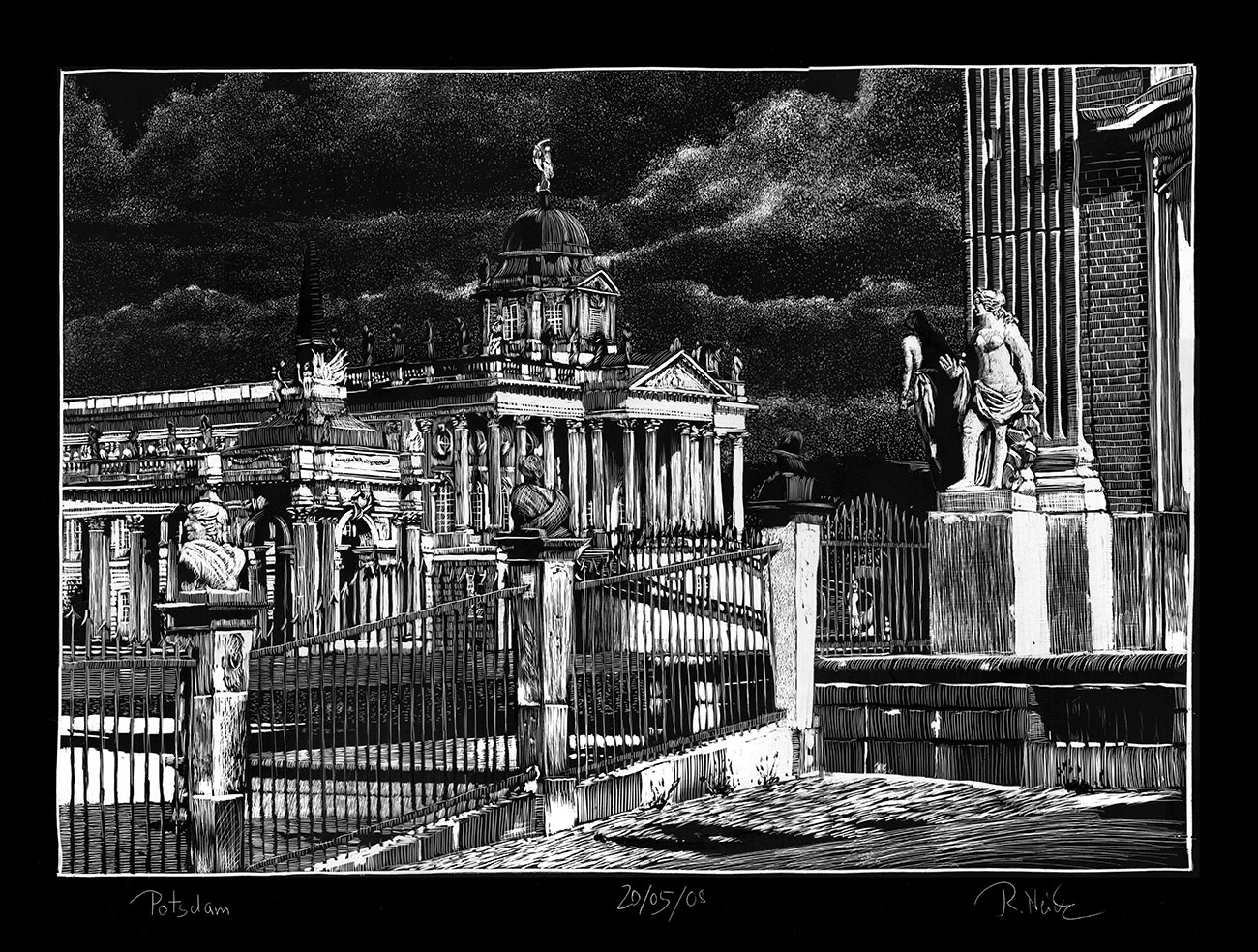 Furthermore, my calendars for 2021 are now on sale.
Markets and exhibitions are all cancelled, the next event is probably the Christmas market in Sophienstraße.