Berlin big and small and something big is coming back
March was a really strange month. Since the beginning I am almost exclusively at home and in quarantine with my wife. As a result, I was even more productive than usual.
I start to finish my children's book "Da kommt was Großes aus dem Meer! (Something big is coming out of the sea!)". In March the pages 14 to 17.
And also six graphics. Once again Buhnen, since Buhnen III is sold. Also the Gendarmenmarkt had to be drawn again – and was sold within a few hours.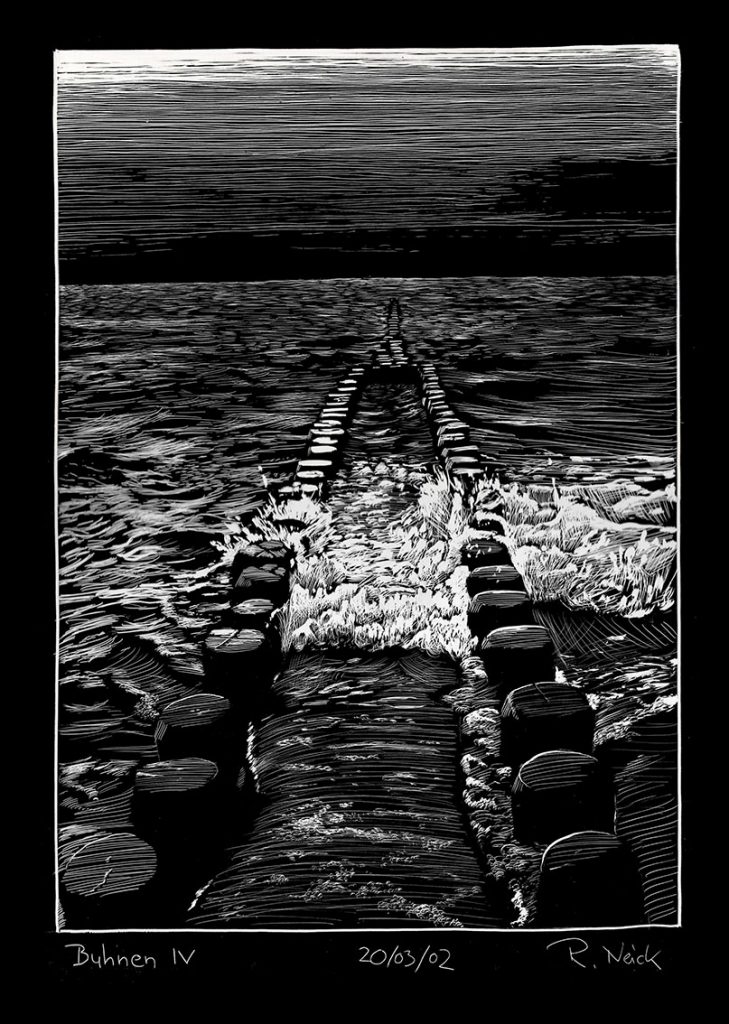 Breakwater IV, Scratchboard, 30×40 cm, 2 March 2020, for sale HERE

Gendarmenmarkt in Summer, Scratchboard, 40×50 cm, 6 March 2020, SOLD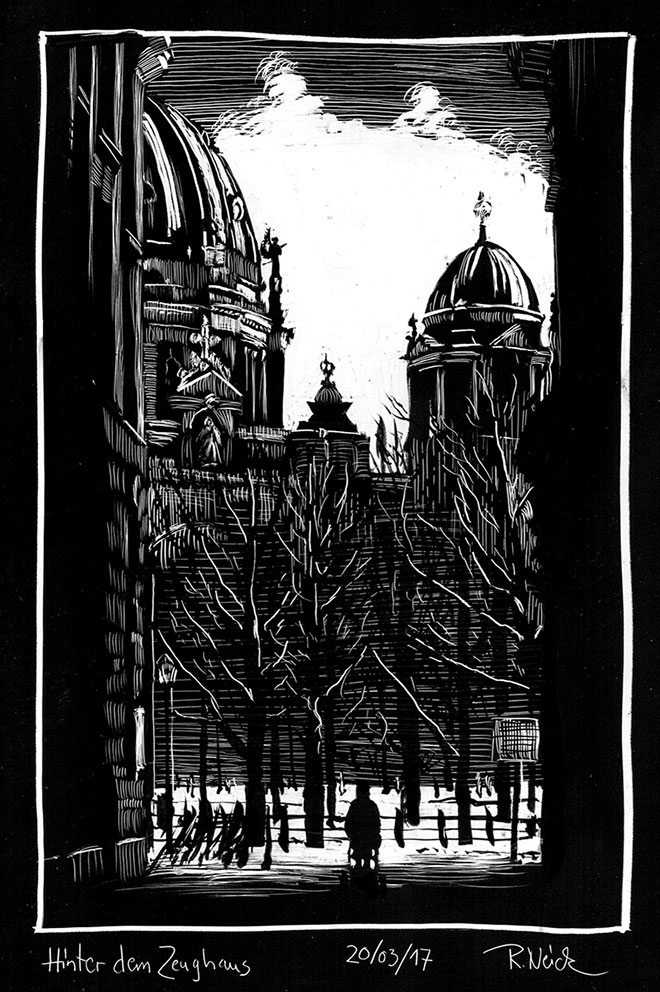 Hinter dem Zeughaus, Scratchboard, 24×18 cm, 17 March 2020, for sale HERE

Kollwitzstraße, Scratchboard, 30×40 cm, 18 March 2020, for sale HERE

St Patrick´s Cathedral NYC, Scratchboard, 40×50 cm, 25 March 2020, for sale HERE

Amazon on Horseback, Ink on Clayboard, 40×40 cm, 30 March 2020, for sale HERE