Calendar pictures, Spain, Saxony and trips to Brandenburg
The lockdown continued in April as well – albeit with some easing. We made many trips to the Brandenburg area and I found a lot of motives there. My wall calendar was still missing a page and the title, I did that too.
The children's book got two pages again.
And here are my graphics from April.

Brandenburg Gate in Winter, Scratchboard, 30×40 cm, 2 April 2020, for sale HERE

Spree 2021, Scratchboard, 40×40 cm, 7 April 2020, for sale HERE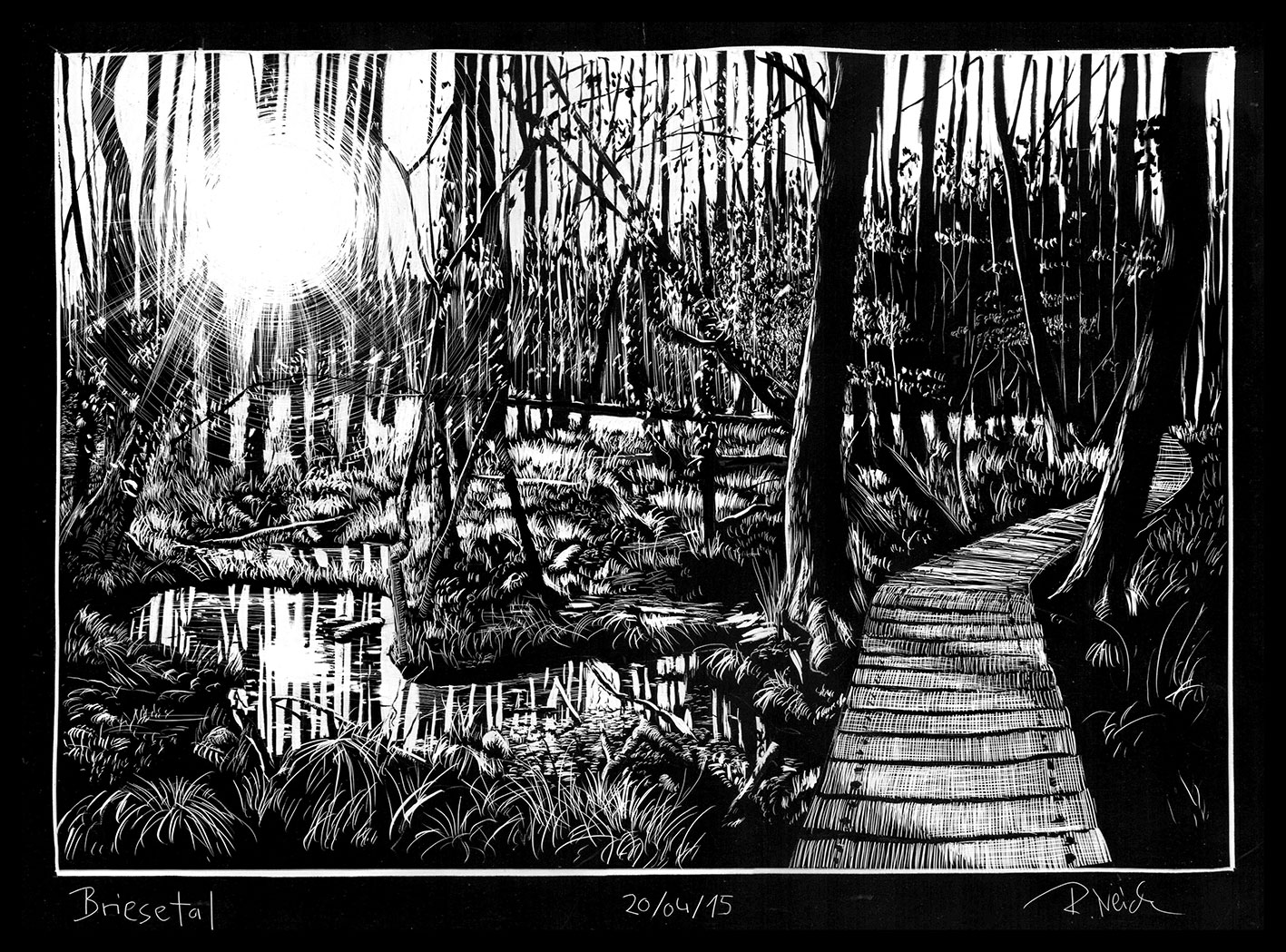 Briesetal, Scratchboard, 40×30 cm, 15 April 2020, for sale HERE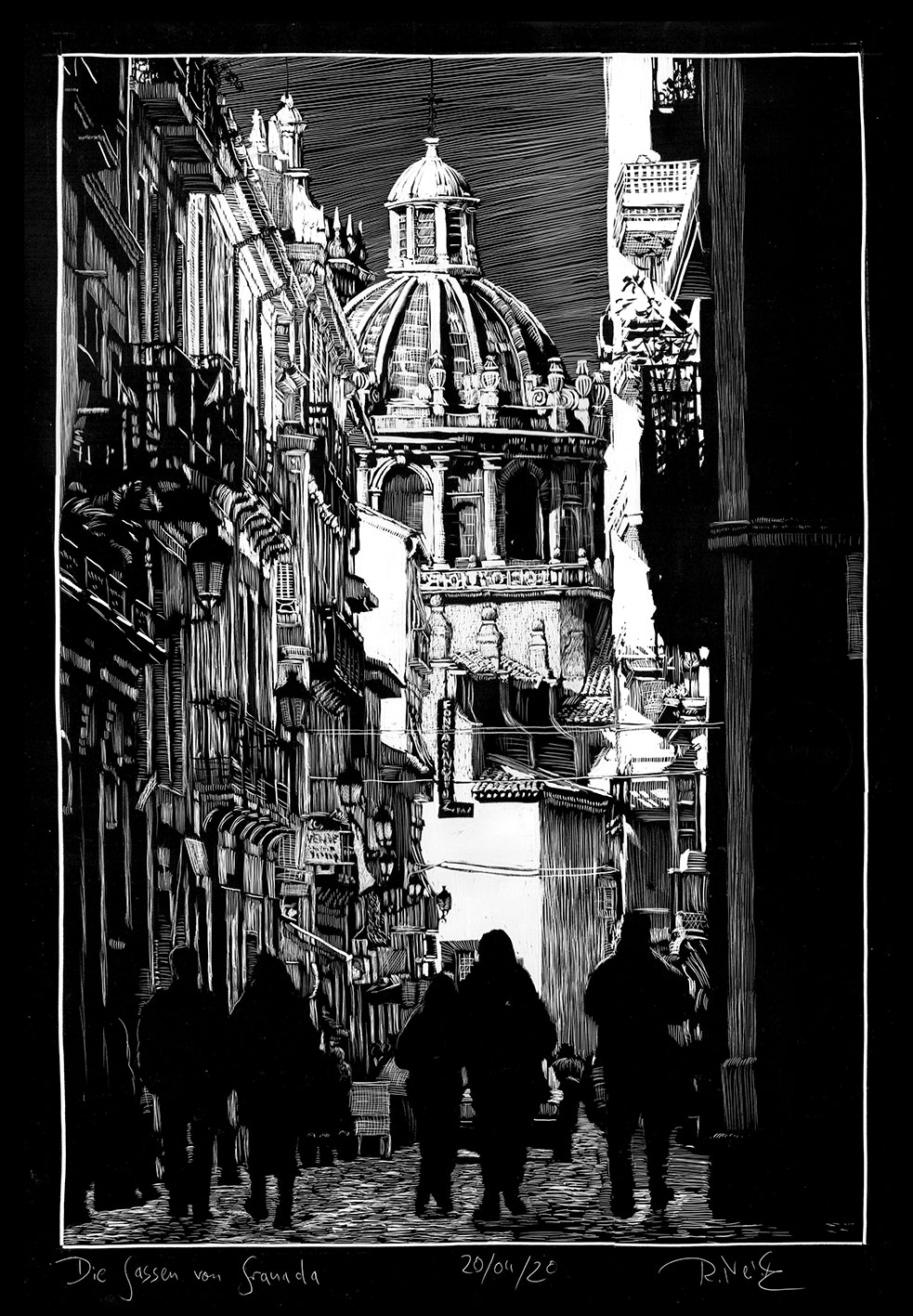 The streets of Granada, Scratchboard, 50×40 cm, 20 April 2020, for sale HERE
Bastei 02, Scratchboard, 18×24 cm, 21 April 2020, for sale HERE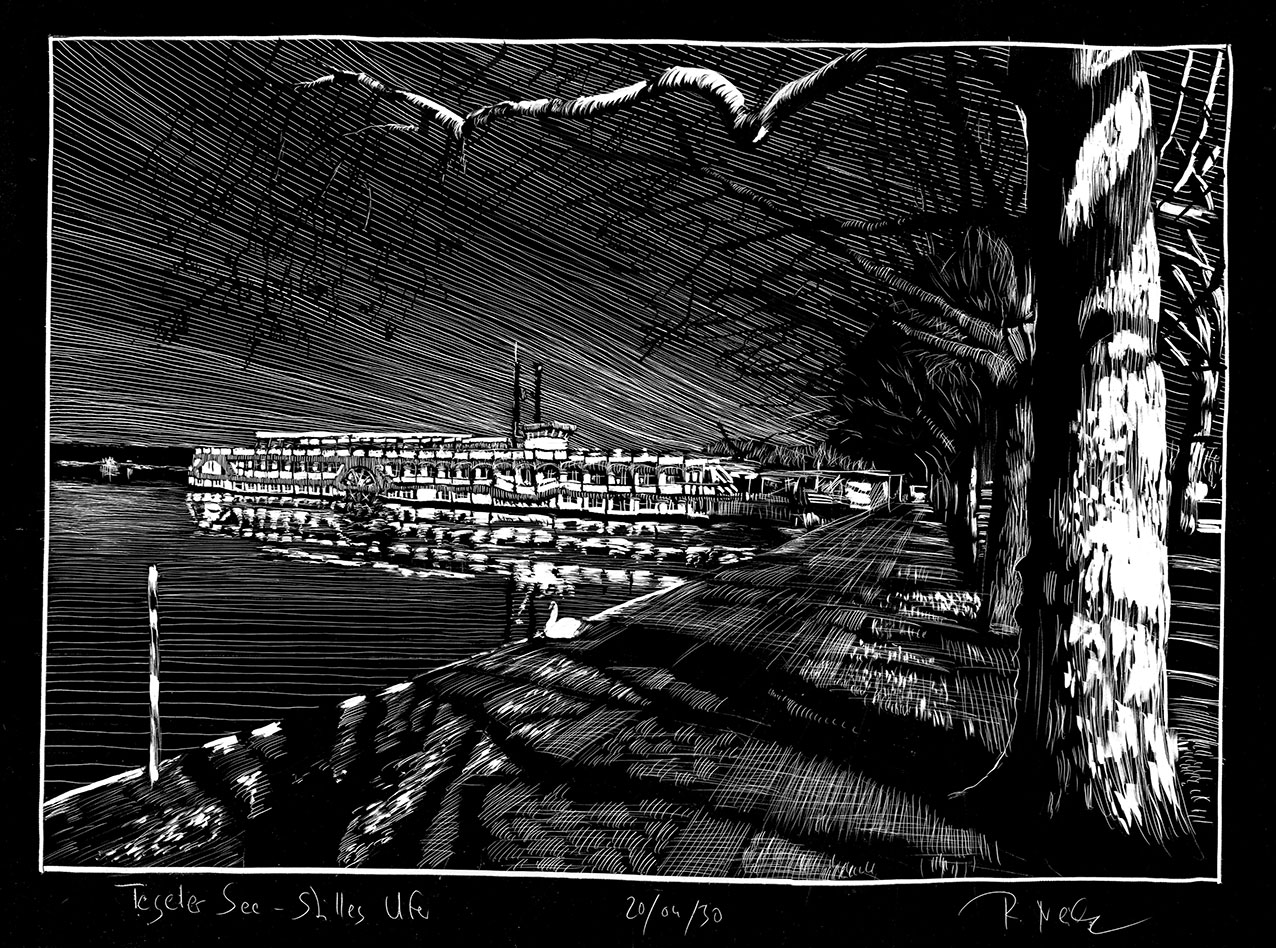 Tegeler See, Scratchboard, 30×40 cm, 30 April 2020, for sale HERE